Can the Mentally Disabled Benefit from Stem Cell Therapy?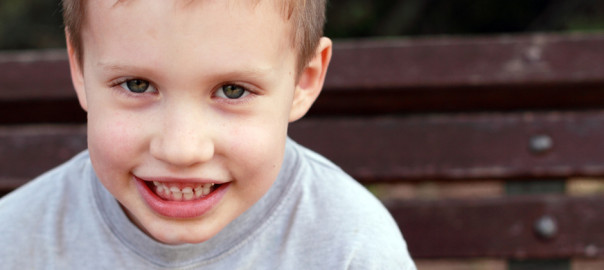 Millions of Americans are affected by mental disability. The Centers for Disease Control and Prevention (CDC) estimates that the prevalence of autism is 1 in 88 children. About 1 in 323 children have been diagnosed as having cerebral palsy. These two disorders are the most common disabilities affecting children. A special needs child affects the life of the entire family, forcing parents, siblings, and caregivers to rally together and help with care, therapy, and treatment.
Now physicians at the NeuroGen Brain and Spine Institute in Mumbai, India, are offering stem cell therapy as an innovative approach to improving the quality of life of patients affected by mental disability and neurological conditions.
Doctors at the institute claim that intellectually disabled people can benefit from improved communication skills and better learning abilities through stem cell therapy. The treatment is likely to benefit patients affected by cerebral palsy, autism, muscular dystrophy, and mental retardation, among others. Dr. Alok Sharma, director of the institute, explains that stem cell therapy is an emerging innovative treatment for such conditions with the potential to repair the molecular structure and function of damaged neural tissue.
Twenty-six-year-old Pratibha Kamath was diagnosed with autism at the age of 2. Her parents had tried the gamut of conventional and alternative treatments including homeopathy and Reiki. In September 2014, they were offered stem cell therapy (SCT) by the doctors at NeuroGen. Two years following the treatment, Pratibha's family is delighted with the results. She is more self-dependent and communicates better, state her parents. She is playing a musical instrument and performed a dance on stage before an audience of 300 people. The family credits SCT with Pratibha's new found independence.
Brain damage incurred genetically or during birth is considered irreversible, explains Dr. Nandani Gokulchandran, head of medical services and deputy director at NeuroGen. However, stem cell therapy works by repairing damaged tissue, and when combined with other rehabilitation efforts, it has the potential to have a measurable impact on the quality of life in patients.
Not everyone is convinced, though. The national chairperson of the Indian Academy of Pediatrics, Dr. Samir Dalwai, says there the benefits of SCT for autism are unproven and the best approach still remains a multi-disciplinary one based on early intervention with developmental programs. His views are shared by Parul Kumtha who presides over the Forum for Autism in India. The therapy is unproven, and if a family chooses to undergo SCT, the treatment should be offered to them free of cost because it is still experimental. Developmental pediatrician Dr. Alka Subramanium agrees that FDA and other board approvals should be awaited before offering stem cell therapy as a treatment to the mentally disabled.
References:
1. http://www.dnaindia.com/health/report-can-stem-cell-therapy-help-the-mentally-disabled-2217641
2. http://www.cdc.gov/ncbddd/cp/data.html
3. https://www.autismspeaks.org/science/science-news/autism-prevalence-rises-1-88
Image provided by http://cdn.phillymag.com/