Can Stem Cell Therapy Help Nerve Damage from Diabetes?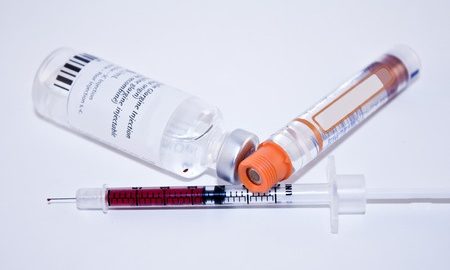 One of the earliest signs and most common complications of diabetes is nerve damage. The high levels of sugar (glucose) in the blood can injure nerve fibers in any part of the body, but this damage most often occurs in the legs and feet. This serious complication of diabetes is known as diabetic peripheral neuropathy.
Symptoms of diabetic neuropathy range from pain, numbness, tingling, and increased sensitivity to problems with balance and coordination, muscle strength, and ulcers and infections. For some people, diabetic neuropathy is mildly uncomfortable; for others, it is disabling.
Background
The only way to slow the progress of diabetic neuropathy is to maintain tight control over blood sugar levels and lead a healthy lifestyle with a balanced diet, regular physical activity, and avoidance of smoking and alcohol. However, now researchers have shown that autologous marrow stem cell transplantation can have a beneficial effect for some complications of diabetes such as nerve damage when given in addition to conventional therapies.
Method
In a double-blind study, participants with diabetes were chosen based on three criteria:
Presence of paresthesia (numbness, tingling) in the ends of the limbs
Toronto clinical neuropathy score of more than 7 (used to track symptoms of diabetic neuropathy)
Slowing on nerve conduction velocity studies
Patients who had other diseases that can potentially lead to peripheral neuropathy were excluded from the study. The study participants were divided into two groups. The control group was treated with conventional therapies for 3 years, including regular adjustment of blood glucose. The observation group received, in addition, an autologous marrow stem cell transplantation.
The clinical symptom score and nerve conduction velocities of all participants were measured one day before beginning therapy and then at 3 months, 6 months, 1 year, and 3 years following the treatment. A 2-point decrease in the Toronto symptom score was considered to be the symptom effective rate. Adverse events were also monitored.
Findings
Of the 112 patients enrolled in the study, the 56 patients in the observation group all showed improvement in the clinical symptom score, nerve conduction velocity, and the symptom effective rate (at least 2-point decline in Toronto score). For example, the clinical symptom score of the observation group that received the autologous marrow stem cell transplantation was 4.05 in contrast to 7.79 for the control group at the end of the study. No serious adverse events were reported in either group.
Conclusion
Autologous marrow stem cell transplantation can help improve the clinical symptoms and nerve conduction velocities of patients with diabetes when given in addition to standard therapies. Patients who received this treatment have been shown to do better compared to those who received the standard therapies alone.
References:
http://www.mayoclinic.org/diseases-conditions/diabetic-neuropathy/basics/definition/con-20033336
http://www.thelancet.com/journals/landia/article/PIIS2213-8587(16)30379-5/fulltext