Mushrooming Stem Cell Clinics Refocus Attention on FDA Regulations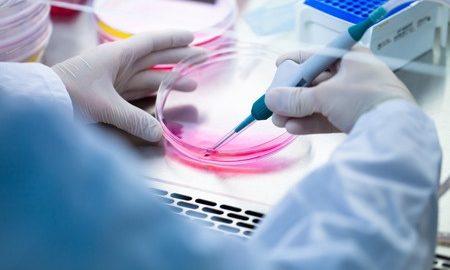 In recent years, the number of clinics offering stem cell therapy has ballooned from 50 to more than 500. This boom in experimental and unproven therapies has refocused attention on whether current US guidelines are sufficient.
When Dr. Thomas Albini, an ophthalmologist in Florida, met the third woman blinded by an experimental stem cell treatment for macular degeneration, he knew there was a problem. The therapy, which was supposed to save their sight, actually left these elderly women legally blind. What's worse is that two of these women thought they were participating in a legitimate clinical trial. A posting in a registry of clinical trials lured them into paying for a treatment that the clinic claimed did not require FDA approval since it utilized the patient's own cells. Albini finds it shocking that there was no regulation in place to review this rogue clinic.
Cases such as these are refocusing attention on whether the FDA should become more deeply involved. As stem cell clinics continue to proliferate in number, the debate is intensifying on whether the FDA is properly enforcing current regulations and whether stricter regulations are needed. Current regulations are not only poorly enforced, but ambiguous, leaving room for interpretation by crooked clinics.
Albini presented his experiences at an FDA workshop in early September 2016. A public hearing by the FDA is also scheduled for later this month in Bethesda, Maryland, where researchers, patient advocates, and companies that develop stem cell therapies will all be represented. The overwhelming response has forced the FDA to extend the hearing to two days instead of one and to move it to a larger venue.
Developers of stem cell therapies will no doubt claim that people have a right to try such treatments. The discussion will focus on whether the proposed FDA regulations that will bring these clinics under the agency's purview should be implemented. People like Albini will argue that the industry has mushroomed without adequate FDA oversight.
Currently, FDA regulations stipulate that clinics offering experimental stem cell therapies must demonstrate that they prepare and store the cells safely. Sporadic inspections of such facilities are conducted. However, many of these clinics believe they fall outside the ambit of the FDA and do not need to demonstrate that the therapy actually works. The definitions are ambiguous, but it is generally understood that if the cells are minimally manipulated and not altered fundamentally, and fulfill a homologous function in the body, then FDA regulatory approval is not necessary.
The FDA is now seeking public comment on whether the four draft guidelines developed in 2014-2015 should be implemented. These guidelines will address the current controversy about experimental stem cell treatments by providing specific examples of what types of treatments would require FDA regulation.
In addition to developers of stem cell therapies, students of regenerative medicine, such as Arnold Caplan of Case Western Reserve University in Ohio, have expressed concern. The worry is that the new regulations may include what are now considered standard treatments, for example, the use of a patient's abdominal fat to reconstruct a breast following mastectomy. Dr. Keith March, a cardiologist from Indiana, also points out that we need to be cognizant of the fact that tighter guidelines will make it more difficult for developers to bring potentially important discoveries to patients.
Others like Jeanne Loring of the Scripps Research Institute in California feel this is a step in the right direction. The FDA is simply ensuring anyone working with cell therapy knows what they are doing, she says.
Even if the new guidelines are finalized, it is unclear what this will entail in practical terms. Will the FDA conduct regular inspections? Will clinics receive warning letters? For Albini, however, the proposed guidelines and stricter enforcement are important in preventing tragedies like those his three patients suffered.
Source: http://www.nature.com/news/boom-in-unproven-cell-therapies-intensifies-regulatory-debate-1.20545