Regulated Stem Cell Study for Stroke in Britain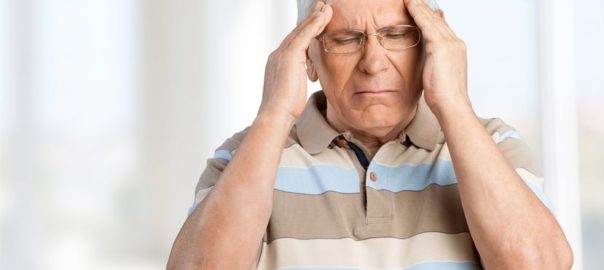 Leonarda McCourt, a 77-year-old great grandfather from Newcastle in the United Kingdom participated in the world's first regulated stem cell study for patients who have suffered a stroke.
One of only 21 patients enrolled in the trial, McCourt received a direct injection of stem cells into his brain in 2016. This is a pioneering treatment that allowed the participants to return home merely four days after the procedure.
The PISCES trial is studying the effect of stem cell injections in people with limb and brain impairments after a stroke. A stroke is the result of the blood supply to the brain being cut off due to blocked arteries.
Researchers are trying to see if stem cell therapy can help stroke sufferers regain some independent function in activities of daily living, such as feeding themselves or buttoning a shirt. If successful, the procedure would be life-changing for thousands of people who have been left dependent following a stroke.
Consultant Dr. Anand Dixit at the Royal Victoria Infirmary in Newcastle says the treatment is pathbreaking as currently there is very little evidence to support the success of stem cell treatments in patients with a neurological compromise that has been present for weeks to months following a stroke.
The scientists hope that the groundbreaking therapy will allow disabled patients to recover some degree of function, if not their pre-stroke functional status.
McCourt recalls his stroke. He felt wobbly and dizzy on getting out of the car and later found he could not make the TV remote work. He tried to sleep off the symptoms but collapsed when he tried to get up post his nap. The left side of his body was not working at all.
In the emergency room, tests revealed Mr. McCourt had suffered a stroke. He made a good recovery in the stroke unit and was deemed an appropriate candidate for the PISCES trial, for which he eventually enrolled.
Many years ago, Mr. McCourt spent months at the Royal Victoria Infirmary following life-threatening burns which required as many as 50 skin graft procedures.
The stroke left Mr. McCourt with residual left arm weakness and numbness. Trial participants must demonstrate good memory and mental function as well as dense, i.e., significant, weakness in a limb. Mr. McCourt happened to be the ideal candidate for the PISCES trial.
The procedure involves drilling a 1 cm hole in the patient's skull and delivery of the stem cells to four predetermined areas of the brain. This type of keyhole surgery is associated with quick recovery and a low complication rate. An extremely fine needle is used to deliver the cells. The entire operation takes about 5 hours. Mr. McCourt's procedure went off well.
References: