Researchers to Develop Diabetes Treatment without Insulin Injections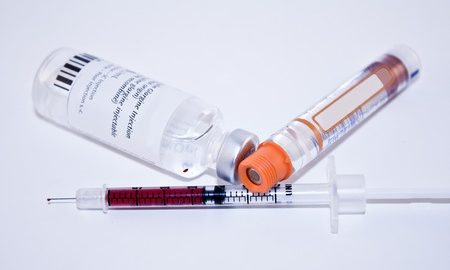 Researchers at the University of Colorado in Aurora hope to use stem cells to treat diabetes and do away with the need for daily insulin injections.
Type 1 Diabetes Treatment Without Insulin
People diagnosed with type 1 diabetes have a life-threatening lack of insulin in their bodies. Daily injections of insulin are necessary to regulate the blood sugar levels and keep them in a healthy range in these patients. Therefore, daily insulin injections and blood sugar testing is a way of life for such people. Now, researchers are trying to develop safe and effective treatments for type 1 diabetics that will do away with the need for lifestyle-limiting drug administration. Insulin cannot be taken in tablet form because the acids in the stomach break it down (similar to food) and the hormone does not make it to the bloodstream where it can regulate sugar levels.
Stem Cell Therapy for Type 1 Diabetes
The researchers at the Barbara Davis Center at the Anschutz Medical Campus have been focusing on ways to improve the quality of life of individuals with diabetes. Assistance Professor Holger Russ says an approach based on stem cell therapy could change the daily life of millions of people around the world. There are 3 million diabetics who depend on insulin in America alone. The impact will be very real, he adds. Stem cell therapy will rid many diabetics of the daily nuisance of injections.
Current Research on Stem Cell Treatment for Diabetics
The groundwork has been laid, but the research is in its initial stages. Testing is being conducted, but it will be several years before the therapy is available to patients. Already a decade in the making, the team is hopeful that the therapy will come to fruition in their lifetimes. Ultimately, the goal is to develop ways to prevent diabetes from occurring or at least predict it.
The scientific ability to generate functional human tissue is getting better and better. This makes it possible for researchers to fix what has gone wrong in a diseased person and prevent the disease from occurring in patients. The Children's Diabetes Foundation is funding the research in Colorado for an insulin-free treatment for diabetes based on stem cells.
References:
http://www.9news.com/news/health/stem-cell-research-could-help-type-one-diabetes-patients/457991925