Stem Cell Experiments for Brain Repair Drugs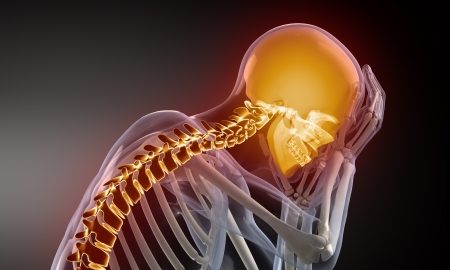 Researchers at the University of Portsmouth have collaborated with biologists at the University of Zurich and University of Lyon to discover drugs for brain repair. The team has identified drugs that activate signals to specific types of cells in the adult neurological system. The experiments in mouse models may prove useful in developing treatments of degenerative disorders for the human brain.
Neuron Development in Adults
Neurons and oligodendrocytes (supporting cells) develop in the forebrain near the ventricles in adults. This subventricular zone of neuron formation contains neural stem cells that give rise to different cell types. The transcriptional changes associated with neuron development in mice are well cataloged, as are the changes produced by various chemicals. The study authors used available databases to find overlapping transcriptional changes and drug treatments with the premise that they could be potential treatments to reverse neurodegenerative disorders in the human brain.
Signaling Pathways in the Brain
The investigators made note of the differences in signaling pathways in the subventricular zone where new cells (neurons and oligodendrocytes) are formed. The microdomains where neurons and oligodendrocytes develop were found to be different in a number of important ways. These changes served as the foundation to identify changes in gene expression in the database of small molecular drugs, i.e., drugs which have transcriptional signatures similar to those in neuron and oligodendrocyte development.
Stem Cell Experiments for Brain Repair Drugs
The team identified three molecules – LY-294002, CHIR99021, and AR-A014418 – that either enhance the differentiation of neural stem cells into oligodendrocytes in neonatal mice (Y-294002) or counteract the slow loss of neuron- and oligodendrocyte-forming capacity in the subventricular zone of adult mice (AR-A014418 and CHIR99021). The latter molecule was also found to promote regeneration of neurons (modestly) and oligodendrocytes (robustly) in mice models with hypoxic brain injury sustained in the perinatal period.
The findings are important for a number of reasons. Small molecular drugs provide key insights into cellular pathways and help scientists understand the mechanisms involved in the development and repair of brain cells. These findings can be exploited to develop new therapies for neurodegenerative conditions. In addition, these findings help identify drugs that are already approved for use in humans but may have hidden potential to treat brain injuries. The findings are also important in that they provide in-principle proof of novel approaches and therapies for neural regeneration which can be further explored for the treatment of brain diseases.
Kasum Azim, who published the findings in the journal PLOS Biology, along with colleagues, explains that controlling neural stem cells is a key strategy in developing new strategies for neurodegenerative conditions. This study will allow quick identification of drug candidates that can be potential treatments so that they can get into the clinical trial pipeline.
References:
https://www.medicalnewstoday.com/releases/316653.php