Stem Cell Techniques May Help Save Rhino Species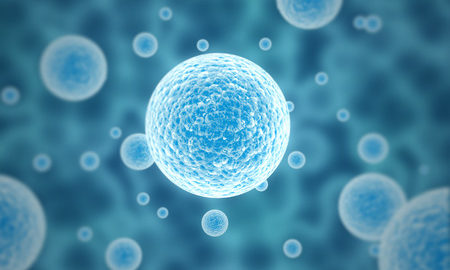 Scientists are trying to use genetic treatments to save a species of the rhino known as the northern white. After the death of the last remaining male of the species in March 2018, only two females remain. The animals live in Kenya's Ol Pejeta Reserve but technically belong to the Czech Republic's Dvr Kralove Zoo. The male rhino's keepers obtained precious samples of semen and other tissues from the last remaining male before he was euthanized. The samples from the recently deceased male named Sudan will be used for future attempts at artificial insemination of the remaining females. It is hoped that stem cell techniques will allow researchers to conserve this subspecies of rhino that is already considered functionally extinct.
The hope is that the subspecies can be brought back from the brink of extinction. In the 1960s, approximately 2500 northern whites roamed the plains of central Africa. By the end of the century, the number had dwindled to 30 due to uncontrolled poaching. The rhino horn is a prized possession in many countries. The scientists hope to reverse this grim tale by using stem cell technology and gene editing to rescue this subspecies and others at risk, such as the Javan and Sumatran rhino.
The plan is to create embryos from the sperm samples and use them to fertilize eggs obtained from the two remaining females. These embryos would then be implanted in surrogate mothers of a closely related subspecies, the southern white. However, complicating the plan is that the two remaining females are old and have poor quality eggs. In addition, the implantation of fertilized eggs in the surrogate mother is not an easy process and the technique needs to still be perfected. Another option is to create embryos from the stored sperm samples of the northern white and eggs obtained from healthy southern white female rhinos.
The scientists hope to use a number of advanced technologies, particularly stem cell science, during the project. The idea is to reprogram stem cells into eggs and sperm and create viable rhino embryos.