Stem Cells Help Avoid Knee Replacement Surgery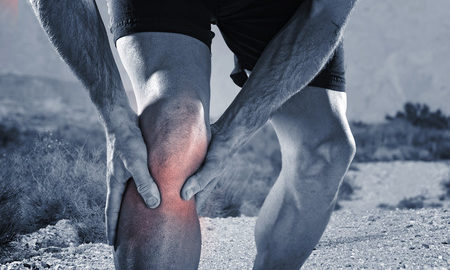 Hip or knee replacement surgery helps people with advanced arthritis regain and maintain mobility. The need for joint replacement increases with age and about 10 percent of people require total knee replacement by the age of 80. It is estimated that around 7 million Americans have undergone joint replacement. In the next couple of decades, with an aging American population, the need for knee replacements is expected to increase by 600 percent. However, knee replacement surgery is a major procedure with a prolonged and sometimes difficult rehabilitation. Now, doctors are using the patient's own plasma and stem cells to treat painful knee without surgery.
Ohio Man Receives Stem Cell Treatment for Knee Problems
Dennis Matko, a 69-year-old resident of Clintonville, Ohio, led an active life until his 50s when the first signs of problems appeared in his right knee. Eventually, Mr. Matko underwent meniscus removal. He tried a number of conservative treatments, such as physical therapy, steroid injections, and gel shots, but the pain in his knee persisted.
Dr. Joe Ruane of OhioHealth, an orthopedic doctor, offered to treat Mr. Matko's knee with fluids from his own body. The decision to undergo this novel therapy was a no brainer since it did not involve the injection of a foreign substance or drug into his body. The same type of therapy is available at other clinics and hospitals in Ohio and elsewhere in the United States. The therapy is an innovative approach to the treatment of osteoarthritis which is the result of wear and tear in the joints of aging individuals. The plasma and stem cell therapy offers an alternative to patients who wish to avoid a major procedure such as total knee replacement.
Nonsurgical Treatment for Knee Pain
The procedure involves obtaining a sample of bone marrow from the patient's pelvic bone under general anesthesia. The sample is then processed to extract stem cells and growth factors from it. A sample of blood is also drawn and treated in the laboratory to create platelet-rich plasma (PRP), a concentrate that is rich in stem cells and growth factors and acts as a catalyst in activating the stem cells.
Both the concentrated marrow and PRP are injected into the knee joint to reduce inflammation by decreasing the activity of enzymes that are responsible for cartilage breakdown. The process also helps the production of joint fluid in the knee and promotes the regrowth of tissue that has been destroyed by arthritis.
Long-Term Relief of Knee Pain with PRP Therapy
Another surgeon, Dr. Adolph Lombardi, who practices in New Albany, explains that stem cell and PRP procedures are effective in relatively younger patients with early arthritis. Advanced arthritis with bone-on-bone disease is often not helped by PRP and stem cell therapies.
Interestingly, PRP has been shown to afford up to one year of pain relief compared to a few months of relief with steroid shots. It is believed that stem cells in the bone marrow are able to differentiate into cartilage cells and regenerate arthritic joints.
The use of a patient's own growth factors and stem cells to heal and maintain cartilage in the joints is a new but promising approach to treat and halt osteoarthritis. For patients with advanced arthritis, bone marrow stem cell treatment is more likely to be effective than PRP, says Dr. Michael Baria of Ohio State University.
A number of randomized controlled clinical trials are underway to prove these procedures are effective and obtain FDA approval. Procedures that do not have FDA approval are considered experimental and patients incur a cost of thousands of dollars to undergo them. For Mr. Matko, however, the $2,800 was well worth the improved mobility and quality of life.
References:
https://www.ncbi.nlm.nih.gov/pubmed/26333733
http://www.dispatch.com/news/20170726/patients-plasma-stem-cells-help-knee-problems