Texas A&M Gets $1.6 Million for Regenerative Medicine Research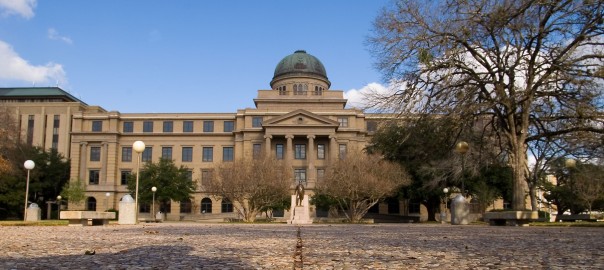 The numbers are mind boggling when it comes to the potential benefits of regenerative medicine. The direct cost of organ replacement globally is $350 billion. Heart valves cost $27 billion annually. The world's 17 million diabetics are costing us $132 billion every year. The list goes on. By repairing and replacing damaged tissue, regenerative medicine can prevent many of these conditions, which is why advances in this field and the development of more complex therapies have such immense potential to cut healthcare costs and improve human health and longevity.
In what will surely prove to be a major boost to research in the field of regenerative medicine, Texas A&M University in Commerce, Texas, has received $1.6 million to recruit new professors and purchase specialized equipment. The Chancellor's Research Initiative (CRI) has made this award for setting up the planned Biomedical Institute for Regenerative Medicine (BIRR), where hopefully innovative research will be undertaken to take regenerative medicine into the next era of science and medicine.
Dr. Larry Lemanski, Distinguished Professor at the university's Department of Biological and Environmental Science, expects that the facility will be the site of pioneering research in its new home in the health sciences building to be established at the world-class university. The generous award will allow the BIRR to enroll leading scientists and faculty, postdoctoral fellows, and undergraduate and graduate students who will all contribute to cutting edge research.
The CRI award is recognition of the seminal work already done by Lemanski and his colleagues, and the funding will help attract other illustrious scientists to the BIRR. This is a great honor for Texas A&M University-Commerce, states Provost and Vice President of Academic Affairs, Dr. Benavides.
The team at Texas A&M has already tasted success with a breakthrough in cell biology where ribonucleic acid (RNA) from heart cells was found to be capable of converting non-muscle cells into functioning heart muscle. This discovery holds great promise because it may allow scientists to repair the damage to heart muscle following a heart attack.
The BIRR will be led by Dr. Lemanski as its founding director, and Stanford University School of Medicine life science researcher, Dr. Zhenghan Zhao, will join him as associated director. The institute has attracted international talent by way of Dr. Yelica Lopez Rodrigue, DVM, PhD, from Venezuela and Dr. Javed Equabal from the Indian Institute of Technology, a top university in India.
With this generous grant of $1.6 million, the new health sciences building, and a world-class faculty on board, the Texas A&M University-Commerce is poised to begin an auspicious journey into innovative biomedical research. Dr. Arlene Horne, Vice Provost for Research and Graduate Dean, feels this will take regenerative medicine research to the next level.
The CRI, first created in 2013, was established with the aim of funding the recruitment of highly qualified faculty at Prairie View A&M University and Texas A&M University. The idea was to have a measurable impact on academic research at the participating schools. John Sharp, Texas A&M System Chancellor, announced in 2015 that the CRI is planned to be expanded further in the coming years.
References:
http://www.ksstradio.com/2016/05/03/texas-a-m-commerce-awarded-1-6-million-to-fund-new-biomedical-institute-for-regenerative-medicine-growth/
http://medicine.osu.edu/regenerativemedicine/documents/2020vision.pdf
Image courtesy of https://s2.graphiq.com