The Top 5 Reasons to Have a Regenerative Injection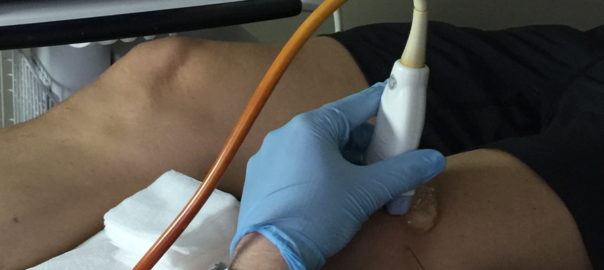 Regenerative injections, also known as orthobiologic injections, include platelet-rich plasma (PRP), amniotic membrane and fluid, alpha-2 macroglobulin and mesenchymal stem cell (MSC)
1)      Cortisone has not gotten the job done– corticosteroid injections are potent anti-inflammatories and can be effective in treating inflammatory conditions, but these have either zero or even a detrimental effect on healing. Most chronic tendon problems are not inflammatory, and thus, cortisone will provide minimal long-term benefit. Not all cases of arthritis are inflammatory either.
2)      You are hoping to avoid surgery or you had surgery and are less than satisfied- we know that certain surgeries produce superior outcomes compared to nonsurgical treatment, particularly in younger and active individuals. Examples include ACL reconstruction after a full ACL tear and shoulder stabilizing procedures after multiple dislocations. However, there are numerous conditions that have equal or superior outcomes with nonsurgical treatment. These include small tears of the rotator cuff, hamstring, patellar and Achilles tendons; plantar fasciitis; degenerative meniscal tears; tennis and golfer's elbow and mild to moderate osteoarthritis of the knee, hip, shoulder and basal thumb joint. These conditions are ideal candidates for regenerative injections, especially when traditional surgical and nonsurgical treatments are not producing major levels of benefit
3)      Cost- no, insurance does not cover regenerative injections. However, these injections are designed to provide long-term or permanent benefit. The expected goals are months to years of reduction in pain, improvement in function, soft tissue healing and slowing or suspending joint degeneration, i.e., preventing osteoarthritis from getting worse. Thus, these injections have a very good chance of saving you money. These benefits translate into fewer physician's visits, fewer trips to physical therapy (although we still see the value of PT), fewer medications and potentially, the elimination of the need for an expensive surgery.
4)      You want a game-changing treatment, not one that just treats symptoms- regenerative injections are designed to change the environment of the area injected. Through the introduction of nutrients, growth factors and potentially stem cells, the goal of these injections is to not only make a patient feel and function better, but also to produce a healing response. This can mean tendon or ligament re-growth, cartilage regeneration and/or the reduction of unhealthy inflammation in the area of damage.
5)      The medical literature– although insurance companies would like to paint regenerative injections as "experimental" and thus not pay for them, the truth is that there are now hundreds of studies that demonstrate a clinically significant benefit in the treatment of chronic tendon problems and osteoarthritis with regenerative injections. In fact, hot off the press, a prominent sports medicine journal just posted a detailed review of orthobiologic injections. The authors came to this conclusion:  There was a total of 21 PRP (platelet-rich plasma) studies in the study. All PRP studies showed clinical improvement with PRP therapies in outcomes surveys measuring patient satisfaction, pain, and function…. The one PRP study that had a 2nd look arthroscopy reported increased cartilage regeneration with PRP. All 8 MSC (mesenchymal stem cell) studies with follow-up MRI and all 7 MSC studies with 2nd look arthroscopy showed improvement in cartilage regeneration in terms of coverage, fill of the defect, and/or firmness of the new cartilage.
Translation: patients are very satisfied with their outcomes after receiving these injections, and there is evidence that new cartilage is growing in response to these injections.
In conclusion, regenerative injections are rapidly entering and evolving within the world of orthopedic medicine. At this point, both their present and future look very bright. When considering a regenerative injection, seek the consultation of a medical doctor who has vast experience in researching and performing these procedures.
-Clarke Holmes, M.D.