Long-Lasting Vascular Access for Patients on Dialysis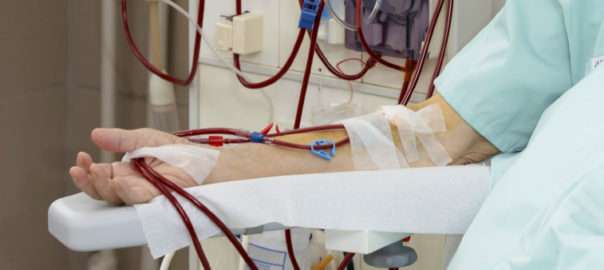 Long-Lasting Vascular Access for Patients on Dialysis Receives FDA Designation
One of the first RMAT (regenerative medicine advanced therapy) designations from the US Food and Drug Administration has been awarded to Humacyl, an investigational human acellular vessel (HAV). Carrie Cox, CEO and chairman of Humacyte, the company that makes Humacyl, said the designation is an honor and is a testament to the fact that Humacyl addresses an unmet medical need of patients with end-stage renal disease on dialysis.
The RMAT designation will expedite the review process for HAVs and make additional resources available to the developer of the therapy. Support in the form of advice, communication, and proactive involvement by senior staff at the FDA will result in a more collaborative effort. The FDA designates its most experienced managers to RMAT projects.
RMAT Designation
RMAT was unveiled in January after the 21st Century Cures Act was passed. The designation indicates that the therapy is a cell therapy, tissue engineering product, human cell product, or a combination of these which modifies, reverses, treats, or cures a life-threatening medical condition. In addition, the developer must demonstrate that the therapy can potentially address currently unmet needs of patients with a life-threatening disease.
Humacyl
Long-lasting vascular access for patients with end-stage renal disease on dialysis can be a lifesaver, and Humacyl was developed with this goal in mind. Humacyte is testing the product in clinical trials to assess infection rates and need for surgical intervention compared to fistulas and plastic grafts.
HAVs offer surgeons an easy-to-handle and easy-to-maintain prosthetic vascular option. HAVs are a dynamic, robust, and highly flexible type of vascular access which could potentially eliminate the need for invasive procedures such as harvesting the patient's own veins and performing biopsies.
Importantly, Humacyl vascular replacements are designed to be stored in refrigerators on-site in hospital ORs, thus eliminating the shipping times, handling, and storage logistics that donor grafts are subject to. It is expected that, once approved, HAVs will drastically reduce waiting times for vascular access procedures.
One of the key advantages of investigational HAVs is that they are derived from native human tissue. The tissue-engineered vessels undergo a multi-step decellularization process that removes cellular components to yield the extracellular matrix. Because all cells are removed, the HAV does not generate an immune response, thus reducing the likelihood of complications from vascular access placement.
Finally, investigational HAVs will be mass produced by parallel production rather than individually growing each graft. This method will make the product more economical. Scalable manufacturing is associated with not only lower costs, but also time savings.
References:
1. Humacyte Receives First of FDA's Regenerative Medicine Designations – See more at: