ViaCyte Receives Funding to Continue Phase 1 and 2 Clinical Trials for Beta Cell Replacement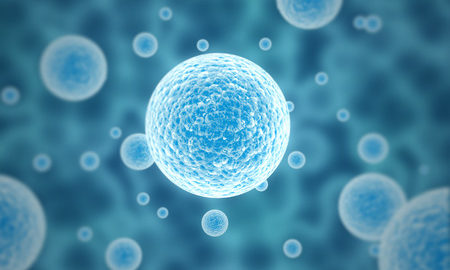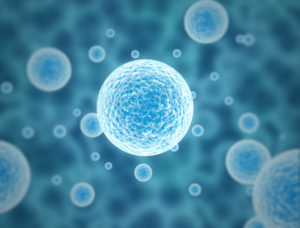 ViaCyte, headquartered in San Diego, has received funding commitments to continue clinical trials on their beta cell replacement products (1). The products, PEC-Direct and PEC-Encap, contain stem cells that differentiate into pancreatic cells, including insulin-secreting beta cells, after implantation. Additionally, these cells are housed in a capsule that prevents rejection of the implanted cells. If successful, these products would revolutionize treatment for patients with type 1 diabetes.
Beta Cell Replacement
In patients with type 1 diabetes, insulin-secreting beta cells are completely lost. This leads to difficulty in managing blood sugar levels and constant monitoring of blood sugar and injection of insulin as needed. Treatments that restore functional beta cells to patients, such as the ones being tested by ViaCyte, could eliminate the need for monitoring and injections in patients. Beta cell replacement may also be a viable treatment for type 2 diabetes that require insulin injections to be controlled. The ability to derive functional beta cells that respond to physiologic changes in blood glucose and successfully implant them into patients is a significant advance in regenerative medicine.
Implantation of Beta Cells
Much like organ transplants, the risk of rejection for cell therapy is high. To avoid these issues, ViaCyte packages the cells into capsules that protect the cells from the immune response of the host (2). This protection would allow for using non-immune matched cells for the treatment, broadening the availability of the treatment.
Packaging the cells in a capsule further provides for easier implantation of the cells. Rather than devising and optimizing cell engraftment methods, a single capsule (the PEC-Encap VC-01-20 is smaller than a quarter) can be implanted into the patient (2). The simplified method of implantation, coupled with the reduced risk of rejection, highlight the strengths of ViaCyte's strategy.
Clinical Trials
The trial for PEC-Encap, referred to as STEP ONE, is on pause as the company improves and optimizes the capsule for patient delivery. Pre-clinical models of the newest version have shown improved levels of engraftment and should move to trial in 2019 for patients with type 1 diabetes. PEC-direct, which is currently in a phase 1/2 clinical trial, has been well-tolerated at a sub-therapeutic level. Data of safety and efficacy could be available as early as mid-2019 for treating high-risk type 1 diabetes.
ViaCyte and its partners are making an aggressive push, testing similar treatments in parallel to advance their therapies as fast as possible. With strong pre-clinical data and funding from several backers, ViaCyte is in a strong position to revolutionize how we treat diabetes and improve the quality of life for millions of people world-wide. If successful, this would be the most important therapeutic advance in diabetes since the first use of insulin therapy almost 100 years ago.
1.       https://viacyte.com/archives/press-releases/viacyte-secures-80-million-financing-to-advance-functional-cures-for-insulin-requiring-diabetes
2.       https://viacyte.com/archives/6022