Why You Should Never Ignore Lingering Knee Pain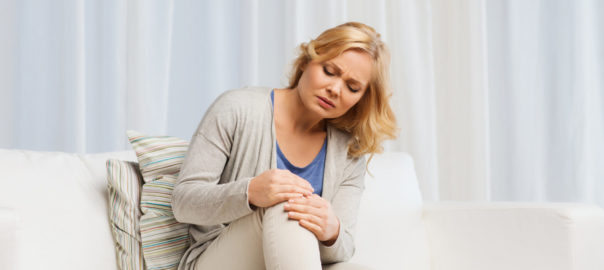 The Administration for Community Living states that one in four adults suffer from chronic knee pain in the United States, and the CDC reports that ACL (anterior cruciate ligament) injuries alone affect up to 250,000 people every year.
With knee pain and injuries being so prevalent, it's common for people to ignore the pain that doesn't cause significant impairment to the activities of their daily life. But, this is definitely a mistake as ignoring knee pain will never lead to an improvement of the condition. In fact, the exact opposite is true. Ignoring knee pain will only lead to more damage and pain.
Causes of Knee Pain
Knee pain can be a symptom of various conditions:
Fracture or break

Ligament injury

Tendon injury or tendinitis

Muscle injury

Osteoarthritis

Rheumatoid arthritis

Bursitis

Torn meniscus

Congenital defects
No matter the cause of your knee pain, you should get it examined immediately. Early identification and diagnosis are key to reducing pain, limiting further damage, and maintaining mobility.
Regenerative Treatment
Treatment for your knee pain will depend on the source of the injury/pain. Traditional treatments for knee pain include stabilization, physical therapy, steroids, painkillers, and rest. Sometimes, surgery is required for severe cases.
For some patients with knee pain, traditional treatments do not provide the healing and recovery that is desired. Regenerative treatments, such as stem cell therapy, are a great complement to other treatments for debilitating conditions like knee pain.
Find a Regenerative Medicine Practice Now
You don't have to suffer with crippling knee pain any longer! Alternative, regenerative treatments have helped thousands of patients just like you get their normal lives back. Use the convenient search function by Regenerative Medicine Now to locate a regenerative medicine practitioner that specializes in knee pain near you. You can filter results by the doctor's name, hospital name, specialty, procedure, location, and distance, making it easy to find the perfect provider for your needs.
If you are a regenerative medicine practitioner that specializes in treatments for knee pain, consider claiming your personal and practice profiles on our nationwide directory of qualified and talented physicians and clinics.