Collagen Induction Therapy with Microneedling and PRP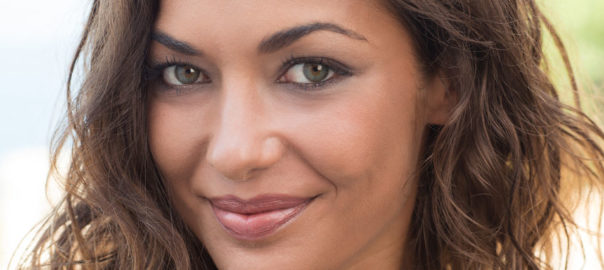 An increasing concern of ours is facial aging. As we age we lose volume, we fight gravity and we lose the integrity of our skin causing it to wrinkle. We desire youthful, bright, hydrated, firm skin. Collagen induction therapy is one way that we can achieve all of this.
What is it?
Microneedling is a collagen induction modality used for skin rejuvenation, scar remodeling and skin tightening. Collagen Induction therapy (CIT) as we call it, is done with a microneedling instrument where the skin is punctured with tiny microscopic needles to create channels in the epidermis. This stimulates the body's healing response and triggers the release of growth factors and induces collagen production without damaging the skin. Several studies have been written explaining the varies steps but, in a nutshell, there is the inflammation stage, the proliferation stage, and the remodeling stage.
The inflammation stage begins immediately after the injury or the stamping of the needle into the skins surface. Platelets are activated either innately by the injurious action of the puncture or accentuated by the topical application of PRP (Platelet Rich Plasma). The platelets promote the release of the chemotoxic factors causing the release of neutrophils and fibroblasts and sets the release of the proliferation stage.
The proliferation stage releases the growth factors responsible for the stimulation of collagen and elastin. These growth factors included are Platelet Derived Growth Factor(PDGF), epidermal growth factor (EGF), transforming growth factors alpha and beta (TGF-alpha and TGF-beta), fibroblast growth factor (FGF), insulin-like growth factor-I (IGF-I) and keratinocytes.
The Remodeling stage continues long after the injury has occurred. The collagen takes up to a year to completely mature in the upper dermis and will last for a few years.
The production of new collagen results in remodeling, increased tone and compactness of the tissue.
What happens when we add the PRP?
Microneedling is also used as a transdermal delivery system for therapeutic drugs and nutrients. When we add Platelet Rich Plasma (PRP) to the treatment we see substantially greater results. PRP intensifies the healing cascade. Patients love it because it is all natural, the PRP comes from your own blood. A split face clinical study done last fall showed that when PRP combined with Microneedling enhanced the final outcome when compared to with microeedling done alone.
Who should be doing it?
Those with aging or thinning skin will see great results in the erasing of fine lines, improved texture and tightening of their skin.
But it isn't just for aging skin!
Acne scars such as the boxcar or rolling scars respond beautifully to microneedling with PRP.
Stretch marks improve with microneedling. An Egyptian study compared Microneedling with CO2 laser and the conclusion resulted in favor of Microneedling over CO2 laser for stretch marks
PRP when injected into the tear trough area is an exceptional way to improve dark circles or hollowed appearance without the risk of Tyndell effect which can occur when we use hyaluronic acid. Microneedling with the addition of a TCA peel will significantly improve dark circles under eyes.
Darker skin tones can benefit from microneedling with PRP because with several other treatment options there is the risk of hyperpigmentation. This option has far less potential complications compared to laser or chemical peels.
PRP is a simple cost effective treatment that has shown remarkable benefits in the improvement of hair loss in both men and women.
What can I expect?
You can expect your skin to firm up, your wrinkles to slowly lift, acne scars to fade, or your stretch marks to disappear. One study compared the results of microneedling with CO2 laser and found that in the laser arm of the study only 5 had improvement where 9 out of 10 microneedling patients showed improvement.
This is remarkable considering the cost and downtime of CO2 laser.
Where besides my face can microneedling and PRP help?
Anywhere on the body where you have thinning skin or scars. This treatment is not limited to the face alone. Breasts, stomach, legs, neck, you name it and it can be treated.
How often should I have it done?
The studies show that 4 treatments done one month apart have 400% of increase collagen and elastin which is seen at 6 months. It is then recommended to do periodic maintenance treatments to maintain the results.
In conclusion Microneedling with or without PRP is a simple, inexpensive, safe and effective treatment for skin rejuvenation, stretch marks, hair loss regeneration, and scar remodeling
References:
Dermatol Surg. 2017 Mar;43(3):321-339. doi: 10.1097/DSS.0000000000000924.
Microneedling: A Comprehensive Review.
Hou A1, Cohen B, Haimovic A, Elbuluk N.
Journal of Cosmetic Laser Therapy Volume 18, 2016
Treatment of striae distensae with needling therapy versus CO2 fractional laser
Mohamed H. Khater, Fathia M. Khattab & Manal R. Abdelhaleem
Cutan Aesthet Surg

. 2014 Oct-Dec; 7(4): 209–212. doi:

10.4103/0974-2077.150742
Split Face Comparative Study of Microneedling with PRP Versus Microneedling with Vitamin C in Treating Atrophic Post Acne Scars
Simran Chawla
Cosmet Laser Ther.

2016 Oct;18(5):289-92. doi: 10.3109/14764172.2016.1157363. Epub 2016 Apr 15.
Combination of microneedling and 10% trichloroacetic acid peels in the management of infraorbital dark circles.
Kontochristopoulos G1, Kouris A1, Platsidaki E1, Markantoni V1, Gerodimou M1, Antoniou C1.
Int J Dermatol. 2015 Dec;54(12):1361-9. doi: 10.1111/ijd.12761. Epub 2015 Jun 20.
Multiple microneedling sessions for minimally invasive facial rejuvenation: an objective assessment.
El-Domyati M1, Barakat M1, Awad S1, Medhat W1, El-Fakahany H1, Farag H1.
Indian Dermatol Online J. 2016 Jul-Aug;7(4):244-54. doi: 10.4103/2229-5178.185468.
Microneedling: Advances and widening horizons.
Singh A1, Yadav S1.