First of Its Kind Animal Stem Cell Therapy Procedure in Pennsylvania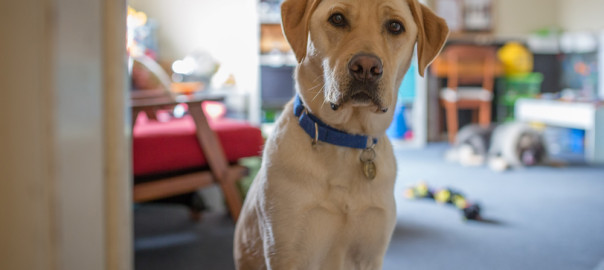 On May 5, 2016, Cranberry Holistic Pet Care in Cranberry Township, Pennsylvania made headlines when they completed an unprecedented stem cell procedure on a canine patient. This particular dog suffered from osteoarthritis and was constantly in pain, but the treatment itself indicates the wider potential of stem cell treatments to improve the quality of life of canine, feline, and equine patients.
Regenerative Medicine for Animals
Just like humans with osteoarthritis and other musculoskeletal issues have been able to seek accelerated healing using the power of stem cells, animals can as well thanks to veterinarian practices that are maintaining the fast pace of medical advancement.
The concept of helping animals using stem cells is relatively simple: fat cells are collected from the animal, and stem cells are then separated from the fat cells. Once the stem cells are concentrated to be more potent, they are injected back into the animal in any areas that require intensive healing. As soon as the stem cells are injected, they begin to repair and rejuvenate the existing structure in order to eliminate whatever problem existed before and restore full function once again.
Overall, the injection of stem cells speeds the healing process, reduces inflammation, and improves the well-being of the animal patient. Since stem cell therapy is a completely natural and drug-free treatment, it's the ultimate solution for long-lasting healing. Dogs, cats, and horses can all benefit from stem cell treatment to treat arthritis, ligament and cartilage injuries, hip dysplasia, and other degenerative diseases.
The Stem Cell Technology
Cranberry Holistic Pet Care and many other veterinarians around the country are utilizing MediVet Biologics to provide their patients with revolutionary stem cell treatments. MediVet Biologics was founded in 2010 and has since become a global leader in Veterinary Regenerative Medicine. Their products provide the technology needed for vets to treat their animal patients with their own adult stem cells in just one simple appointment.
The stem cell healing process is gradual, and most animals can transform from severe pain to full range of motion within a two-month period. This progress is made not only because the stem cells heal the body and reduce inflammation, but also because the true healing process caused by the stem cells eliminates the need for prescription drugs and other medications with dangerous side effects.
This procedure at Cranberry Holistic Pet Care is just the beginning of a wave of veterinarians that will begin to harness the power of stem cells to completely transform the health of their furriest patients.
Image courtesy of http://www.abc.net.au/