Former Texas Governor Gets on Board with Stem Cell Surgery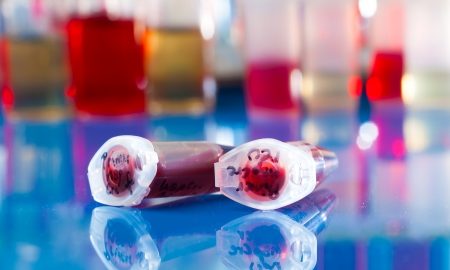 Former Texas Governor, Rick Perry, has joined the board of directors of a company that develops stem cell treatments. In 2011, Perry underwent an experimental therapy developed by this company.
The 47th governor of the State of Texas, Perry announced his second bid for the Republican nomination for President in June 2015, but withdrew from the race just three months later.
Perry, who is no stranger to embarrassing gaffes, had a meltdown in front of millions of people and blamed his biggest "oops" moment on chronic back pain. He underwent back surgery involving the use of stem cells in 2011.
Celltex Therapeutics Corp., a Houston-based biotechnology company, has now confirmed that Perry has been on their board since May 2016 and receives a salary like all board members. Perry's salary was not disclosed.
"I believe in adult stem cells," says Perry. "I want to be associated with companies that are working in areas I believe in." During Perry's governorship, the Texas Medical Board approved the supervised use of stem cells, a rule that benefitted Celltex and other similar companies.
"Rick Perry was a steadfast advocate of stem cell treatments during his time as governor," says David Eller, CEO of Celltex. "Given his passion, joining the board of a premier biotechnology company is but natural."
Perry's own experience with stem cell therapy was not entirely positive. In July 2011, Perry underwent surgery by Dr. Stanley Jones, co-founder of Celltex, in an effort to alleviate chronic back pain. In this experimental treatment, stem cells collected from Perry's own body were injected into his back.
The following month, Perry announced his run for President and briefly rose to the top of the polls before a series of gaffes put a premature end to his campaign. The most famous misstep was Perry's inability to name a federal agency he was promising to shut down. A confused Perry finally mumbled, "Oops."
The media went to town with stories claiming Perry was on strong painkillers that would explain his behavior. It didn't help that midway through the campaign the governor was spotted wearing sensible tennis shoes instead of his signature cowboy boots. It all pointed to severe back problems.
In 2012, when leaving the race, Perry admitted that "major" back surgery and its recovery had stymied his run for the White House. He acknowledged that his recovery was prolonged by a rare complication where neurological fusion occurred at the site of injection. However, Perry believes that overall, the stem cell surgery had a very positive impact on his health.
Perry, who left office in January 2015, is the longest-serving governor of Texas. In addition to his aborted second presidential bid, he has also been in the news for a brief appearance on "Dancing with the Stars," where Vanilla Ice proved to be his nemesis.
References:
http://www.stltoday.com/news/national/govt-and-politics/perry-joins-board-of-firm-where-he-had-stem-cell/article_6a6ea3a3-bf26-5014-a4dd-9f71de83e90c.html