What Does the Future Hold For Those With Knee Pain?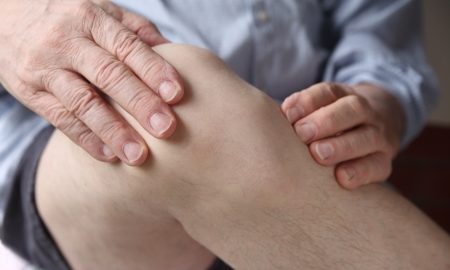 Arthritis is one of the most common health conditions facing Americans today, with nearly 51 million people around the country coping with some form of the painful joint disease. For many years, the main goal of arthritis treatment and management was simply to control pain and minimize joint pain as much as possible to give patients with arthritis the highest quality of life possible. However, treatment methods like medications and physical therapy do nothing to actually stop arthritis or reverse the causes of the disease.
All of this is beginning to change as studies from the world's leading research institutions continue to demonstrate the effectiveness of using stem cell injections for the treatment of arthritis in the knee. Laboratory and clinical observations alike confirm that stem cell injections can regenerate damaged bone, cartilage, and the soft tissue of ligaments and tendons. No medical treatment has ever been able to achieve this type of biological regeneration, and it's all now possible without risky and invasive surgery.
Since each form of arthritis is different, each form of stem cell therapy will be unique to its target. As an example, stem cell therapy geared toward patients with osteoarthritis addresses the deterioration of cartilage that is supposed to cushion the ends of the bones within the knee joint. Using mesenchymal stem cells, doctors can ensure that stem cells actually differentiate into cartilage cells to replace the cartilage lost to osteoarthritis.
Follow the Funding
The amount of funding being granted to biomedical research relating to stem cell therapy for arthritis is one of the biggest indications of its growing success. Most recently, the California Institute for Regenerative Medicine (CIRM) granted $2.3 million to the Cellular Biomedicine Group for its project aimed at treating osteoarthritis of the knee. According to Cellular Biomedicine Group, "The CIRM grant is the first step in bringing our allogeneic human adipose derived mesenchymal stem cell treatment for knee osteoarthritis to the U.S. market."
The Cellular Biomedicine Group has been investigating the impact of stem cell therapy on the knee joint for years. Its researchers found that new stem cells remain active for 10 weeks, which equates to ten weeks of accelerated regeneration within the injured joint. Researchers at many research universities, like the University of Iowa, have echoed these discoveries: "Stimulating tissue regeneration by autologous stem/progenitor cells has emerged as a promising new strategy (in the treatment of osteoarthritis meniscal damage)."
By receiving a series of stem cell injections over the span of a few months, patients can begin to feel relief in as little as a few weeks or a month!