German Footballer Misses Game for Stem Cell Donation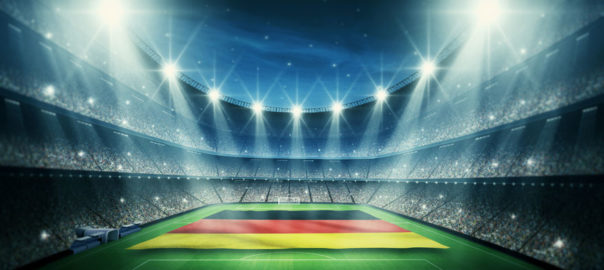 Lennart Thy, a 26-year-old German footballer who is on loan from Werder Bremen to the Dutch football club VVV-Venlo, missed an important clash earlier this month to donate stem cells. The young sportsman has been found to be a DNA match for a patient in need of a stem cell transplant. The blood donated by Thy will be used to generate stem cells, which if successfully transplanted into the patient, may cure acute leukemia. Thy had registered as a stem cell donor several years ago. The donation will require him to miss training and a game with the PSV Eindhoven team. When Thy was found to be a complete DNA match, he quickly offered to cooperate. The chances of finding a donor who is a full match are small, and doctors are hopeful that the transplant will be successful. If so, Thy would have saved a life.
In patients with cancer, the dose of chemotherapy cannot be indefinitely increased because the toxic drugs in addition to killing the cancer cells also damage the patient's bone marrow. Stem cell transplants allow doctors to give patients higher doses of chemotherapy and radiotherapy and then infuse stem cells back into the bone marrow to form new blood. These blood-forming stem cells are sourced from the umbilical cord of babies, from the blood, or from the bone marrow.
In autologous transplants, the patient's own stem cells are retrieved, stored, and infused. This procedure is sometimes used in patients who are in remission and for whom no matching donor can be found. Autologous stem cell transplants are better tolerated and are associated with a lower risk of complications.
In allogeneic stem cell transplants, the stem cells are sourced from another person, the donor, who has a closely matching tissue type to the patient. This is known as HLA type matching and relies on matching certain substances on the cell surface. A good HLA match means the chances of the patient accepting the transplanted cells is high. Close relatives, such as siblings, are often good donors. However, stem cells can also be obtained from a matched unrelated donor, a volunteer who has the same HLA tissue type as the patient. Allogeneic transplants are preferred in patients with leukemia rather than using patient's own stem cells. This is because it is difficult to separate leukemia cells from healthy stem cells in the bone marrow or blood. This means there is always a risk of reintroducing leukemia cells into the patient when the stem cell transplant is an autologous one. One of the biggest challenges of allogeneic stem cell transplantation is finding a matching donor, which is why the full match that Thy has is so special.