NHS Ends Stem Cell Funding for Relapsed Patients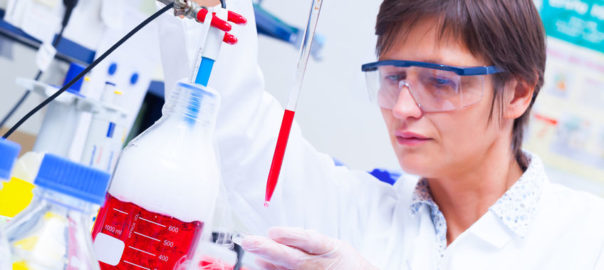 A mother from Nuneaton has called for the United Kingdom's public health services provider NHS to review the decision to end stem cell funding for relapsed patients. Her children Charlie, 5, and Zoe, 3, suffer from a rare genetic disorder and have both undergone stem cell transplants.
Charlie's procedure was successful, but his sister Zoe may need another transplant after her illness has recurred. What's worrying Minou Couper, the children's mother is the fact that this life-saving treatment may not be available to her little girl.
In July 2016, the NHS announced that stem cell transplants for relapsed patients would no longer be funded. This means patients like Zoe whose initial treatment was unsuccessful will not qualify for repeat procedures.
Thousands of people have joined a campaign called U-Turn, asking the NHS to reverse this decision.
Minou and Jeremy Couper of Nuneaton, Warwickshire, found out their son Charlie had a rare disorder known as familial monosomy 7 when he was a 2-year-old boy. He was diagnosed with acute myeloid leukemia due to a failed bone marrow. The stem cell treatment is the only procedure that could save his life. The children's 31-year-old mother says the condition is so rare there are only 15 reported cases in the world.
Charlie made a full recovery after he received a stem cell transplant in 2013 from an unrelated donor. However, the Coupers' second child, Zoe, was diagnosed with the same condition when she was only a few months old. The chances of this happening are so rare that the Coupers are being studied by geneticists to find the cause.
Zoe Couper underwent a stem cell transplant at age 1 but was found to have relapsed despite initial indications that the procedure was successful. Doctors are still debating whether a second transplant will help her, but the NHS decision to stop funding for relapsed patients means the family is left in limbo.
The NHS will review Zoe's case, but the family is worried they might get no for an answer. Zoe is a happy and adventurous little girl, says her mother, and you would never know what a difficult start she's had in life. Charlie, who was bald and battling chemotherapy two years ago, is now a healthy, happy little boy.
On the anniversary of their transplants, the family buys a stranger a box of chocolates as thanks for the second life the children were given. Ms. Couper encourages people to register as stem cell donors. She is hopeful the government will review the decision for second treatments if more people join the U-Turn campaign.
The NSH spokesperson says we understand the tough circumstances these families are facing, but some difficult funding decisions needed to be made. The process is transparent and the views of experts, clinicians, and patient advocates were taken into account during the decision-making process.
References:
http://www.bbc.com/news/uk-england-coventry-warwickshire-37445074