Stem Cell Donor for British Toddler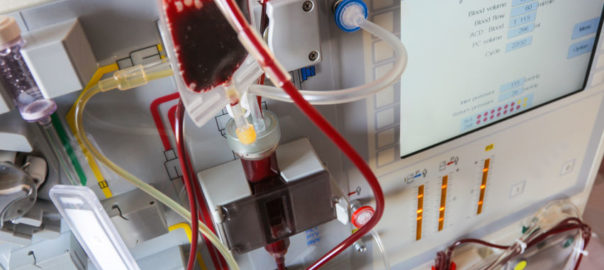 When Ava Stark was age 3, her family received devastating news. The toddler was born with a rare blood disorder and would die without a stem cell transplant.
The family from Lochgelly in Fife, Scotland, sent out a countrywide appeal for donors after a donor who had previously been found had to back out due to medical reasons. This had happened once before when the 3-year-old missed a transplant about four months prior.
A donor must have the same 10 genetic markers as Ava and be a perfect match for the transplant to be successful. Ava's mother, Marie, was tested to see if she could be a potential donor.
The global register of stem cell donors has 25 million names on it. Ava suffers from inherited bone marrow failure syndrome (a type of aplastic anemia in which the bone marrow fails to make blood). Only one match was found from the millions on the register.
The operation was scheduled for July 2016 but later had to be canceled when the donor had to pull out. In October 2016, doctors at a Glasgow hospital had to give the family further devastating news. It was discovered just hours before the procedure that a new donor who had been identified also could not make the stem cell donation.
Ava's 33-year-old mother says the rules do not allow the recipient's family to get detailed information, but it is possible the potential donor suffered a catastrophic medical emergency such as a stroke or heart attack.
While the hospital checked the register once more for any other 10/10 matches, Ava had to remain in isolation to protect her from infection. The family put out an appeal at Christmastime in 2016 for people to come forward and register as donors. The hope was that one of the new registrants would be able to give Ava the gift of life.
Healthy adults can undergo a painless test to sign up for the register. Individuals between age 16 and 30 can sign up with the Anthony Nolan Trust while people between age 17 and 55 can register with Delete Blood Cancer.
In August 2017, Ava Stark went back to nursery after a lifesaving bone marrow transplant the previous December. The family's appeal saw a record 83,000 people sign up as stem cell donors. The 4-year-old was all smiles and thrilled to be back in the company of other children.
References: