Vatican Hosts International Conference on Regenerative Medicine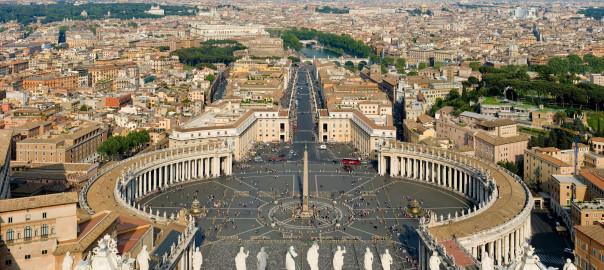 In what is being recorded as a historic event, the Vatican is hosting a three-day international conference on regenerative medicine. The conference will take place at the end of April this year in an effort to rally the world's attention to the power of stem cells as a means of vanquishing disease, reducing suffering around the world, and inspiring hope in those living with devastating illnesses.
The Stem For Life Foundation and the Pontifical Council for Culture are co-hosting the event called Cellular Horizons: How Science, Technology, Information and Communication will Impact Society, with the aim of examining the complex social and cultural dynamics associated with the field of regenerative medicine.
With this conference, The Stem For Life Foundation, a non-profit organization, continues its seven-year collaboration devoted to the advancement of awareness about cell therapy. The focus of this year's conference is on age-related conditions, pediatric diseases, rare disorders, and cancer therapy for the world's most marginalized populations. Pope Francis will hold a private audience with the conference attendees.
Dr. Robin Smith, the host foundation's president, indicates that there are more than 30,000 trials underway in the realm of regenerative medicine, and there is no better time to stimulate debate about these therapies. The Pontifical Council for Culture states that regenerative medicine offers hope to hundreds of millions of people globally and that the advancements in this field are very promising. The cures to debilitating diseases can be found in the human body itself, and it is our duty to bring these cell therapies to the real world, especially to developing nations and under-served populations, states the president of the council, His Eminence Cardinal Ravasi.
The goals for this year's conference include uniting people in this revolutionary idea and encouraging open conversation about its various aspects: technological, cultural, and ethical. The conference will also focus on understanding the scientific advancements which are leading the move toward cell therapy. The organizers hope to foster international dialogue among all the stakeholders, including researchers, physicians, faith leaders, philanthropists, and policymakers.
It is hoped that raising global awareness about the potential of regenerative medicine to alleviate human suffering will inspire the next generation to take innovation and science in the field forward. The conference will serve as a catalyst to mobilize funding for cell therapies. Technological innovators will come together with religious leaders to advance the cause of regenerative medicine.
Panel discussions on cancer immunotherapy and in-depth presentations by The Parker Institute are on the agenda. Vaccine therapy for cancer and stem cell therapy for rare diseases will also be discussed. The regulatory environment in different countries will be examined and ethical issues discussed. Philanthropists will talk about their reasons for funding research in this field. The Vice President of the United States, Joseph Biden, is scheduled to deliver the keynote speech.
References:
http://www.businesswire.com/news/home/20160426005581/en/CORRECTING-REPLACING-Vatican-Hosts-International-Regenerative-Medicine
Image courtesy of wikimedia.org