What Will a Trump Administration Mean for Stem Cell Advocates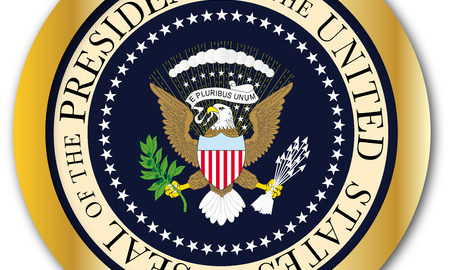 As Donald Trump took his oath of office on January 20, 2017, many Americans wondered what his presidency would mean for their advocacy causes. This is especially true for the men and women who have devoted much of their lives to stem cell research, largely because Donald Trump has yet to indicate how he feels about stem cell research.
Francis Collins Asked to Stay… For Now
Francis Collins, the Director of the National Institutes of Health under President Obama, is considered a friend to the stem cell researchers. As a born-again Christian, Dr. Collins identifies as a pro-stem cell moderate, and many key Republican leaders support his tenure under Trump. In fact, on December 2, many Republican leaders sent an open letter to then President-elect Trump to recommend keeping Dr. Collins in his post.
The letter read, "Dr. Collins is the right person, at the right time, to continue to lead the world's premier biomedical research agency. He possesses all the attributes one should have as the Director of the National Institutes of Health – intellectual prowess, renowned scientific experience, and outstanding leadership skills." On January 19, the stem cell research community was able to breath a temporary sigh of relief when a Trump spokeswoman announced that Collins "has been held over by the Trump administration." It is unclear how long he will be asked to stay, which still leaves many worries unresolved.
Andrew Harris On the Wrong Side of Science
One of the other names floating around regarding the role of Director of the National Institutes of Health has been Republican representative Andrew Harris of Maryland. If Harris is ultimately chosen to replace Collins, it will signal that President Trump truly stands against stem cell progress and, even more worrying, that he stands against the support of Americans with disabilities.
This is a strong statement to make, but Harris' history with stem cell research speaks for itself. Since the mid-2000s, Harris has been an outspoken opponent of embryonic stem cell research, despite its numerous advancements and proven solutions to serious health conditions. Harris attempted to bring down a stem cell program in his home state of Maryland and then continued to co-sponsor a bill that would criminalize embryonic stem cell research. Many also believe that he is one of the main reasons Obama's 21st Century Cures Act does not provide funding for embryonic stem cell research. It is impossible to predict how stem cell research would be impacted under Harris' power, but his past actions make unwelcome suggestions.
As chronic disease impacts more and more Americans every year, stem cell research has never been as important as it is today. With any luck, President Trump will decide to sit on the right side of science and history by allowing Dr. Collins to remain in his post.