Devastated Family Seeks Stem Cell Donor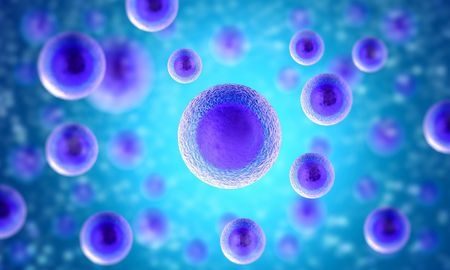 When three-year-old Ava Stark was diagnosed with a rare blood disorder earlier this year, her family was told that she would not survive without a stem cell transplant. Thus began a search for a potential donor who could give the gift of life to the toddler from Lochgelly in Fife, Scotland. Now, after two failed attempts, the devastated family is again seeking a stem cell donor and beseeching people to get tested.
Ava was just 24 hours away from a life-saving operation when the family was informed that the donor could not go ahead with the transplant due to medical reasons. Doctors test ten genetic markers to determine whether potential donors are a match for Ava and other children like her. The donor and recipient must be a 10 out of 10 match for the transplant to go ahead.
Ava's mother, Marie, is appealing to people across the world to undergo a simple test that will determine if they could give her daughter a new lease on life. Ava was diagnosed with inherited bone marrow failure in April this year. A search of 25 million enrollees on the global registry found just one match for her. Although the donor initially agreed to help Ava, the operation did not go ahead as planned in July.
The family's hopes again rose in October when a second match was identified. Ava was all set to go into the hospital in Glasgow when the family received the distressing news that this donor too had to pull out.
Ava's mother, Marie Stark, 33, explains that the rules do not allow the patient's family to receive any more information on why the second donor could not go ahead with the donation as planned. She understands that it could have been something serious such as a heart attack or stroke that precluded the operation from taking place.
Ava's doctors are going to check the registry again, and meanwhile, the family must wait and see if any more 10/10 matches are found. The process can take up to 48 hours and Ava must remain in isolation in her home while she waits.
Ava's family is appealing for help. Christmas is fast approaching and someone somewhere could give their little girl the best gift of all—a second chance at life. Without a transplant, it is unlikely Ava will survive. "I can't lose her. She means everything to us," says Marie.
Healthy adults between 16 and 30 years old can get tested through the Anthony Nolan Trust. Older individuals wishing to be tested as potential donors for Ava can get a painless test through Delete Blood Cancer which registers individuals aged 17 to 55 years old.
References:
http://www.bbc.com/news/uk-scotland-edinburgh-east-fife-37691085