Sports Injuries Driving PRP Market Growth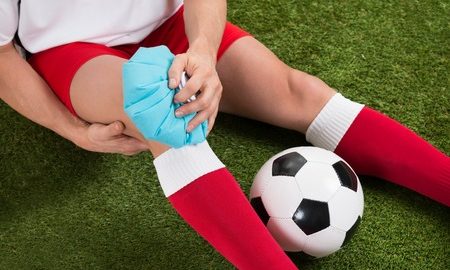 Professional athletes have millions of dollars riding on their backs. An injury can put a player out of commission for months and derail a promising career, leaving thousands of fans disappointed. Millions watched in horror when Brazilian soccer star, Neymar, was carried off the field with a fractured vertebra during a World Cup match in 2014. Now, more and more athletes are choosing to undergo platelet-rich plasma therapy to heal quickly from sports injuries and return to play sooner than was ever imaginable in the past.
Platelet-rich plasma (PRP) is extracted from the patient's own blood. It contains concentrated levels of growth factors, about four to eightfold higher than whole blood. The patient's blood is spun in a centrifuge machine in the laboratory and the resulting platelet-rich gel is injected at the site of injury. Several top athletes have used this therapy to heal from injuries. In addition to sports injuries, PRP is used to treat orthopedic, neurological, and cardiothoracic diseases. There is a growing awareness in the public about the possible applications of PRP, and this is driving market growth in this segment.
PRP is classified as pure PRP and leukocyte-rich PRP. Until a few years ago, pure PRP dominated the market and was used extensively for many orthopedic conditions. Autologous PRP (from the patient's own blood) is more commonly employed than homologous PRP (from a donor) because it is cost effective, easily available, and less risky. Orthopedics continues to be the leading specialty that utilizes PRP globally.
A new report by Transparency Market Research indicates that the global platelet-rich plasma therapy market is expected to increase at nearly 12 percent compound annual growth rate. The market is projected to expand from US$160 million in 2013 to US$350 million by the end of the decade in 2020. Cosmetic procedures and sports injuries are the greatest drivers of this growth.
As newer devices receive approval and technological advances make PRP therapy safer and more effective, the success stories keep growing in numbers as well. Added to this are a rising prevalence of sports-related injuries and a growing awareness of the benefits of PRP, propelling further growth. At present, cost remains one of the primary hurdles that the therapy will need to overcome in the next few years. In addition, the risk of transfer of disease from person to person with homologous PRP may discourage the use of this technique.
References:
http://www.medgadget.com/2016/10/europe-platelet-rich-plasma-market-to-reach-us87-2-mn-by-2022-increasing-cases-of-sports-injuries-to-drive-growth.html
http://www.forbes.com/sites/sap/2015/08/11/the-crippling-cost-of-sports-injuries/#4590038a1d0d