Ethically Diverse Patients Struggle to Find Stem Cell Matches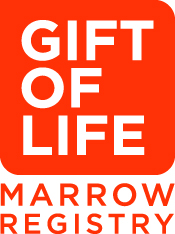 A new documentary titled Mixed Match recently screened at the Reel Asian International Film Festival to highlight the struggles of ethnically diverse patients in search of stem cells for life-changing transplants. According to the Canadian Blood Services, stem cell transplants can treat more than 80 diseases and disorders, but recent research suggests that ethnically diverse patients can't always access those treatments due to the limitations of available stem cell registries.
Of all the stem cells donated to the Canadian stem cell bank, only 28 percent can be considered from ethnically diverse people, which means anybody of unique descent will be limited to a match from that 28 percent.
Finding a Stem Cell Match
Athena Asklipiadis became a bone marrow and stem cell transplant advocate after her aunt died of lymphoma, a cancer of the blood. She created Mixed Match to draw attention to the little-known issue of the patients who are "impossible to match."
When a patient needs a bone marrow or stem cell match, that person's human leukocyte antigen (HLA) type is the chief factor because it's a protein found on most cells in the body. Cells use HLA to identify other cells that belong in the body, so each patient must be paired with stem cells that offer a similar HLA. This spells out difficulty for people of mixed races. As Asklipiadis explains, "there are just more variables involved, more chances that you're going to inherit a rare combination that you don't see very often. Some patients have no trouble, but if you are mixed we do see that there is a trend that there are some that it's impossible to match."
Only One Savior
Chiba Stearns, for example, could be matched with only one single person out of the entire 25 million on the registry. If that person dropped out of the registry, passed away, or rescinded on the donation, Stearns would be left with nobody to save him from his illness or injury.
Stearns hopes his example will encourage others to register for their national stem cell registry, since every single person has the ability to cure someone else. The more people who register, the more lives that might be saved. Asklipiadis echoes that sentiment, saying it's about everybody, including ethnically diverse donors: "There's tons of people searching. About 50,000 in North America are searching for matches and we can help find them. All of us have the ability to cure someone else in this world if they got sick. So we really encourage everybody to register."
http://www.cbc.ca/news/canada/toronto/programs/metromorning/ethnically-diverse-stem-cell-recipients-1.3853506