Is Investing in Stem Cell Stocks a Safe Bet?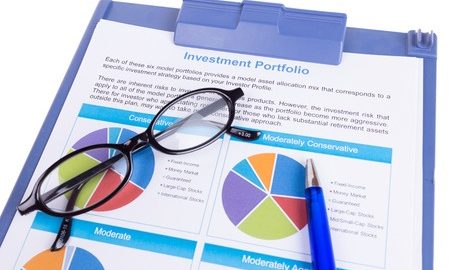 Ten years ago, stem cell stocks were an attractive investment choice, but after many investors lost big, players in the financial markets are a little wary of companies involved in biotech and stem cell research.
Brian Feroldi, who writes for The Motley Fool, narrates the checkered history of stem cell stocks. Companies that once had extremely promising prospects were forced into bankruptcy or forced to trade as penny stocks. Penny stocks are traditionally high risk but offer investors an inexpensive way to enter the market and potentially earn huge returns with stocks of companies involved in early-stage research.
Fueling the controversy on stem cell research is the politically charged atmosphere in the country. When biotech stocks plummeted, a lot of people lost a lot of money, leaving many people extremely reluctant to assume this risk again. Feroldi's opinion is that the stem cell and biotech sector is not investable for now, and there are plenty of experts who agree with him. However, others believe in the sage investment advice of buying low, suggesting that stem cell stocks may be worth considering.
The CEO of Cynata Therapeutics, Ross Macdonald, is still optimistic. Volatility in stocks is not unique to the biotech sector, he explains. Stem cell stocks have had their ups and downs in the past, but investors should give them a second look in his opinion. There are often unrealistic expectations from new technologies, leading to inevitable disappointment. However, with more than 600 clinical trials involving mesenchymal stem cells ongoing, now is a great time to buy, says Macdonald.
Cynata has recently received approval in Britain for a phase 1 advanced clinical trial involving allogeneic induced pluripotent stem cells. Also on the horizon is a partnership with Fujifilm Corporation of Japan, which will further reduce shareholder risk.
Australian biotech firm Regeneus is another company to watch with several exciting developments in the pipeline that could be potential stock-moving catalysts. The company may soon have a licensing agreement with a Japanese firm for mesenchymal stem cell technology.
In addition to Cynata and Regeneus which have both shown year-to-date gains of more than 50 percent, other companies such as Asterias Biotherapeutics have shown good short-term momentum. Analysts are bullish because by 2020 the global stem cell market is projected to be worth more than US$170 billion. In addition to drug discovery, stem cell research is increasingly focused on regenerative medicine and tissue engineering. The Stem Cell Agency in California has spent close to $1.5 billion to fund research in this sector.
So, should investors put their faith in stem cell stock? It depends on how tolerant you are to risk, say experts. The healthcare market is undoubtedly a volatile sector and investors should be prepared for some movement and even major losses. Some companies involved in stem cell research, such as Johnson & Johnson which trades on the New York Stock Exchange, offer investors the chance to be insulated from volatility.
Stem cell companies are not a sure bet, but the potential for big gains is there. In fact, risk aversion and the cardinal principle of buy low makes stem cell stocks particularly good buys at the moment. A savvy investor could well be laughing all the way to the bank.
References:
http://investingnews.com/daily/life-science-investing/genetics-investing/3-top-stem-cell-research-companies-changing-biotech-investing/