Stem Cell Therapy Gaining Appeal With Top Athletes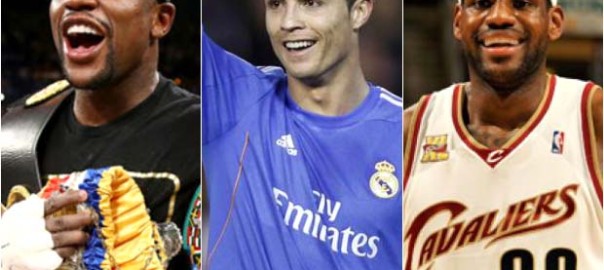 Top athletes and sportspersons are under tremendous pressure to get back into play. They have millions of dollars riding on their backs. Their teams depend on them. A single serious injury can end a promising career.
Until now, surgery has been the mainstay of treatment for sports-related injuries. Athletes are left with wires, plates, screws, and rods in their bodies and face months of physical therapy before they can return to the field.
One of the most common types of injury that plagues athletes are tears in the ligaments of the knees and elbows. These injuries frequently occur with football, rugby, tennis, skiing, baseball and other high-intensity sports. In fact, it is estimated that knee injuries account for up to 40 percent of all sports injuries. Landing incorrectly from a jump, twisting or suddenly changing direction, collisions during tackles, and sudden stopping can all tear a ligament.
Surgery is associated with all kinds of risks, including blood clots, infection, pain, and stiffness. Athletes are often left with instability and must undergo prolonged rehabilitation lasting as long as six months. It can take up to a year before a return to full training.
As an alternative, stem cell therapy, once considered exotic, is fast gaining appeal with top athletes battling torn ligaments and other sports injuries. In early May 2016, Los Angeles Angels' pitcher Garrett Richards suffered a high-grade tear of his ulnar collateral ligament, a common injury among baseball players. After weighing his options, he opted for stem cell therapy instead of surgery.
Stem cells derived from Garrett's fat or bone were injected into the injured site. It will be six to eight weeks before doctors know whether the treatment was successful. The Angels are hoping that this conservative approach will work. If not, Garrett, 27, is looking at what is known as Tommy John surgery in which the ligament in the elbow is replaced with a tendon from another part of the body. The surgery will put him out of play until 2018.
Retired professional ice hockey player Gordon "Gordie" Howe played 26 seasons from 1946 to 1980. Now in his late 80s, Gordie suffered a debilitating stroke and was close to death. He was treated with neural and mesenchymal stem cells, and although there's no proof that the stem cells actually worked, he did make a good recovery following stem cell treatment and his health improved enough for him to attend a tribute dinner in 2015. Howe underwent the treatment in Mexico under the country's clinical trial guidelines. The stem cells were obtained from San Diego-based company, Stemedica. The treatment, although provided free of cost to Howe, has an estimated price tag of US$ 30,000.
Other big names that have opted to go the stem cell route include both current and retired sports legends. Cristiano Ronaldo, Boris Becker, Rafael Nadal, and Bart Starr have all chosen to say no to the knife at some point in their careers.
References:
1. http://www.latimes.com/sports/sportsnow/la-sp-sn-angels-garrett-richards-stem-cell-therapy-20160516-story.html
2. http://www.sandiegouniontribune.com/news/2016/may/22/stemedica-athletes/
3. http://www.nhs.uk/conditions/repairtotendon/Pages/Introduction.aspx
4. https://en.wikipedia.org/wiki/Tommy_John_surgery
Image courtesy of http://addicted2success.com/