Groundbreaking Ideas Discussed at Biomaterials Conference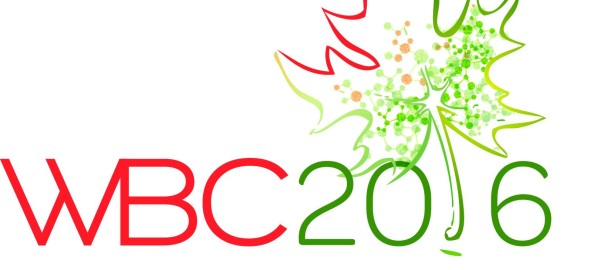 At the 10th edition of the World Biomaterials Congress held at the Palais des Congres in Montreal in mid-May 2016, some groundbreaking ideas were discussed by the powerhouses in the field. Scientists converged on the Canadian city to talk about topics such as cartilage that can repair itself, tissue that can be spun on a loom like textile, and internal organs that can be printed with a 3D printer. These ideas may sound like they've been borrowed from a science fiction film, but biomaterial engineering is very much a reality.
Biomaterials are not new to medicine. Contact lenses, breast implants, pacemakers, heart valves, orthopedic hardware, catheters, and stents are all materials that are designed to contact a diseased or injured part of the body and repair it or help it regain function.
Dr. Paul Santerre, a professor at the Institute of Biomaterials and Biomedical Engineering at the University of Toronto and president of the congress, explains the use of biomaterials can be traced back to World War II when surgeons had to get creative in using substitute materials to help injured soldiers regain mechanical function.
The congress was attended by 4,000 researchers, scientists, and clinicians representing 60 countries. Approximately 3,300 presentations on the latest technologies and findings in the field of biomedical engineering were made. Recent advances, as well as decades of study, were discussed. The underlying theme was the understanding of the human body's reaction to foreign materials such as metals, plastics, polymers, and ceramics, and the manipulation of the interaction between these implanted materials and the body's immune system.
Ideas put forward included revolutionary inventions such as devices that will make muscles twitch and allow a paraplegic to move an artificial limb, creation of an ear or a foot with a 3D printer, and harnessing the power of nanotechnology to precisely deliver drugs to cancer cells while sparing healthy tissue. Regenerative technology using biomaterials to repair, regrow, and renew tissues such as bone, cartilage, blood vessels and skin was discussed, with the focus being on creating materials that can be used for early intervention before the disease has time to establish itself and become chronic.
The congress, held once in four years, draws prominent scientists from around the world. More than 400 delegates from Canada participated this year, including one group from the Ecole Polytechnique in Montreal, led by Michael Buschmann, leaders in cartilage tissue engineering with a hydrogel polymer that closely resembles tendons. Another group from the Department of Biomedical Engineering at McGill University led by Maryam Tabrizian focuses on lab-on-chip computing and nanomedicine to quickly detect infection from a single drop of blood. This has powerful applications, for example, making a diagnosis in the middle of the Sahara Desert in Africa by obtaining blood from a patient, sticking the diagnostic device into a chip, and sending the data to a central laboratory to get an immediate diagnosis.
Speakers at the congress included Fiona Watt of King's College London who was the first woman in the history of the event to give the keynote address. Watt spoke on the manipulation of stem cells with biomaterials to simulate normal tissue. David Mooney of Harvard University gave a presentation on biomaterials and therapeutic cancer vaccines.
With the biomaterials market set to cross the $130 billion mark in the United States in the next four years, the Montreal conference, one of the biggest congregations of biomaterial scientists, was appropriately timed.
References:
http://montrealgazette.com/news/local-news/regenerative-medicine-biomaterial-scientists-converge-on-montreal