The Benefits of Choosing Stem Cell Treatment Over Surgery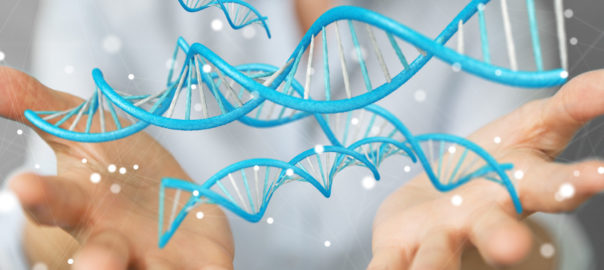 Stem cell treatments have been in the news a lot in recent years and for good reason! These innovative treatments have shown promise for the treatment of a variety of diseases and conditions, from cancer to chronic pain to autoimmune disorders.
More research on these life-changing therapies is needed, but the evidence so far is clear — stem cell therapy is safe, effective, and suitable for many patients who have not responded well to traditional treatments.
Unfortunately, stem cell treatments are still considered experimental by almost all authorities and insurance companies, so it is very unlikely that these treatments will be covered by your insurance plan. However, when you compare the cost of stem cell treatments with both the financial and physical costs of surgery, the best option is obvious. 
Surgery is inherently risky due to its invasive nature, and the risks of surgery are not worth it if stem cell therapy is an option for you:
Risk of Infection
Cutting into the flesh can introduce all sorts of pathogens into the body from the operating room, surgical tools, or surgical staff. Not to mention all the other stuff you come in contact with during a hospital stay. The risk of infection, particularly antibiotic-resistant pathogens like MRSA and VRE, is a very serious issue all medical facilities face. 
In contrast, stem cell treatments only require a simple needle poke and are done in our office in a sterile environment. This minimizes the risk of infection and is much more comfortable for you.
Risks of Anesthesia
Infection isn't the only risk of surgical intervention. Having a reaction to anesthesia is a serious concern that must be monitored constantly, from the administration of the anesthesia to full awakening after surgery. Anesthesia can be deadly if not carefully observed, but this is not something you have to worry about when it comes to stem cell treatment.
Extensive Time Commitment
Surgery requires extensive preparation and recovery time. Depending on the type of surgery, recovery time both in the hospital and at home can take months. This is a huge commitment for anyone to undertake and can completely derail a person's life for a period of time.
Stem cell therapy, on the other hand, is quick, easy, and requires practically no more downtime or aftercare than a standard blood draw. These facts coupled with stem cell therapy's awesome results make it the clearly superior option over surgery when possible.
Find Stem Cell Therapy Near You
Avoid costly and time-consuming surgery by trying regenerative stem cell treatments instead. Use the easy and convenient search tool, courtesy of Regenerative Medicine Now, to find a practitioner offering stem cell treatments near you. You can also filter by specialty, procedure, or condition to find only those practices that specialize in your specific issue.
If you are a provider of stem cell therapy, claim your profile on our nationwide directory to be connected to potential patients near you.